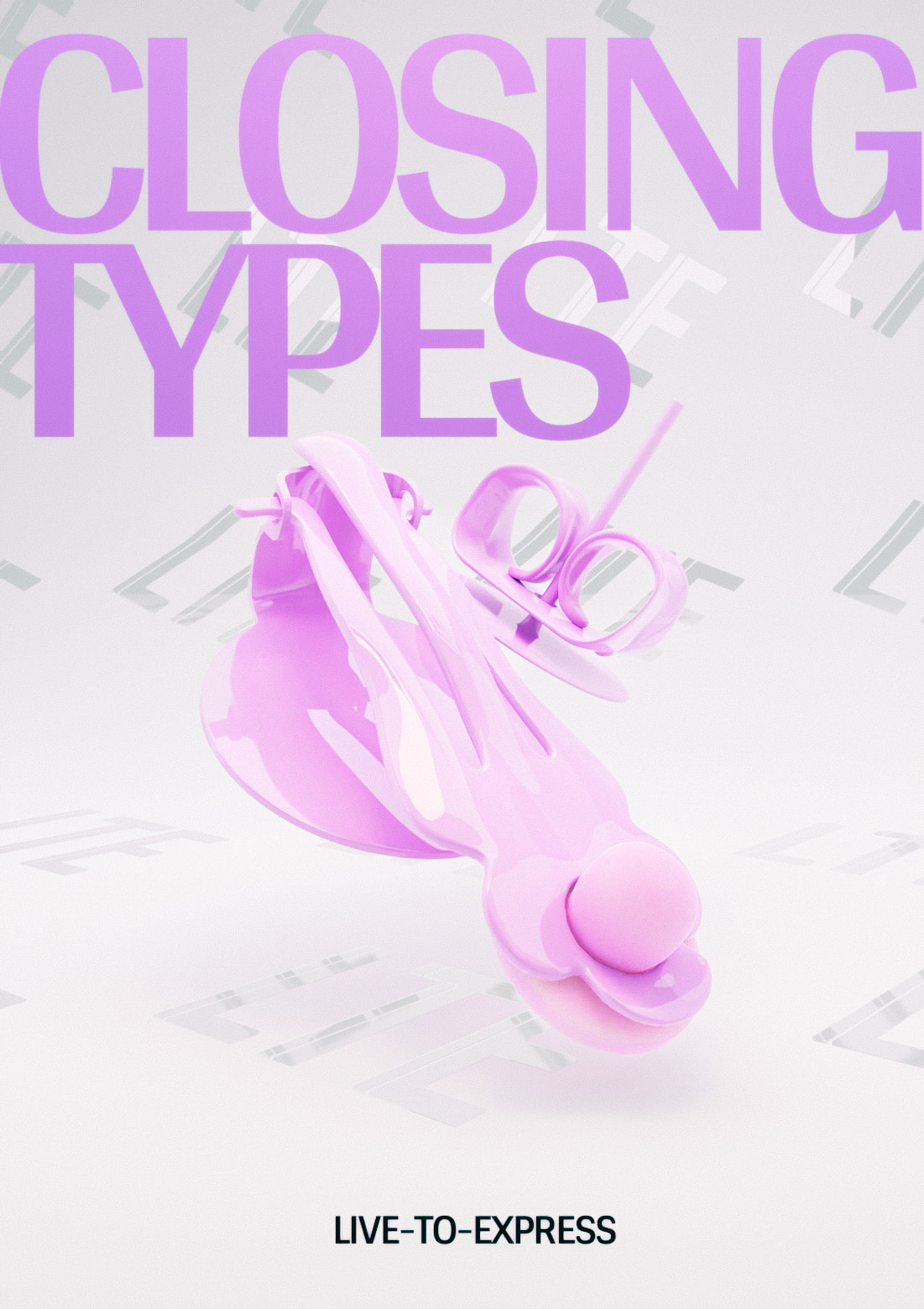 The Complete Guide to Earring Closings & How To Choose The One That's Right For You
Earring Closings Guide
& How to choose the right one for you
As you already have seen, there are many different types of earring closings out there. From clip-on closing, push-back to a classic kidney closing. But which one do you need to choose?
Why are there so many different types? And why would one be better than another? You might think that it all comes down to whether you have pierced ears. But that's not entirely true…
In this article, we will explain all the different types of earring closures, why certain closings would be better than others. And what you need to take into consideration. So you can make an informed decision on which ones are best for you!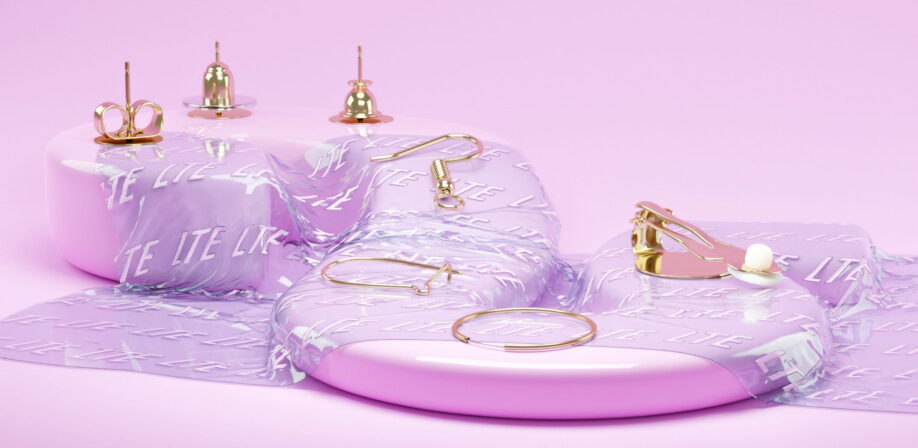 From left to right: three types of push-back, fishhook, kidney, endless and clip-on closing.
Let us start first with a brief introduction and a full overview of the different kinds of closing in our catalogue. We split the vast majority in to two camps, closings for pierced ears and ones for non-pierced ears.
1. Closings for pierced ears
In this category, the following closings are push-back, kidney, fishhook, and endless closing. It only consists of earring closing types that physically have to go through the earlobe.
Push-back
This is one of the most commonly used closing types out there. It consists of a pin on which you fit a friction end-stopper. Placing your end-stopper against your earlobe further creates a snugger fit.
This kind of closing comes in various versions. As shown in the image below, it can have a butterfly, bell, or disc end-stopper. E.g. you will find a butterfly end-stopper most of the time on finer ear jewelry.
Whereas an end-stopper with a disc will be found on statement earrings to make sure the earring is pushed against the earlobe more neatly.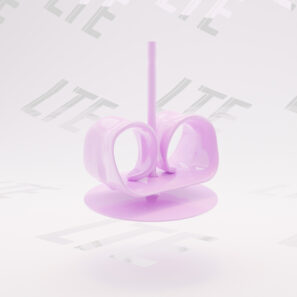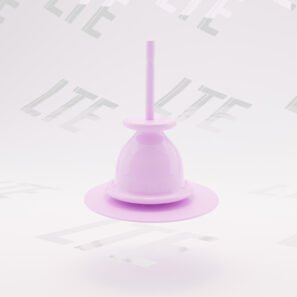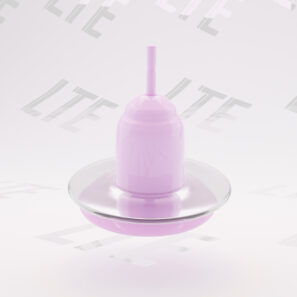 Kidney closing
This type consists of only one part, so there is no end-stop needed. The closure is an elongated loop that closes by latching the end behind a small hook.
The pendant will be hanging on the kidney-closing and kept in place by a recess. Yet, if a kidney closing is open, it is possible to slide the pendant out of the closure.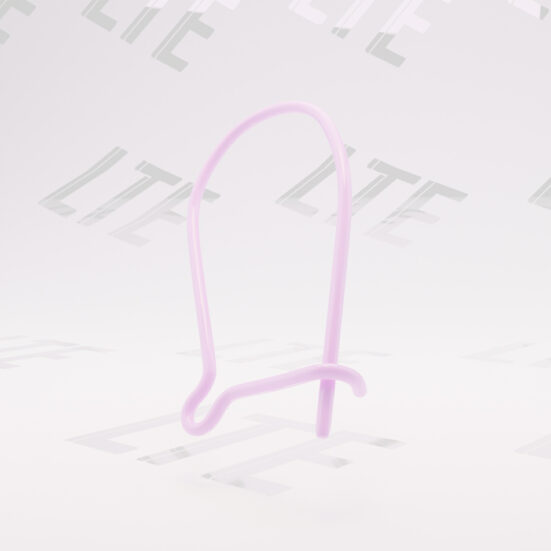 Fishhook closing
As the name already suggests, a fishhook closing, or sometimes called an earring finding, has the shape of a fishhook.
Whereas the kidney is a closed-loop when closed, a fishhook type will always be open.
In most cases, it is larger compared to the other closings and clasps, but it has a slim and elegant look.
Compared to a kidney closing, a pendant will be held in place by a secured, closed loop, at the end of the fishhook closing. Due to its relatively larger size, one of the benefits of a fishhook is that it is easy to find the hole in your earlobe.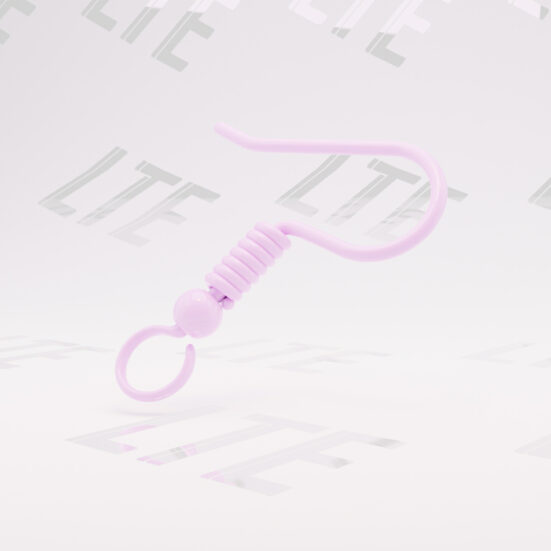 Endless closing
We call an endless closing endless when you won't be able to tell where the opening starts or ends when wearing the earring. Our Geoo hoop earrings are a good example of such a closing. In most cases, a pin or wire will loop back into the earring itself, creating a closed-loop.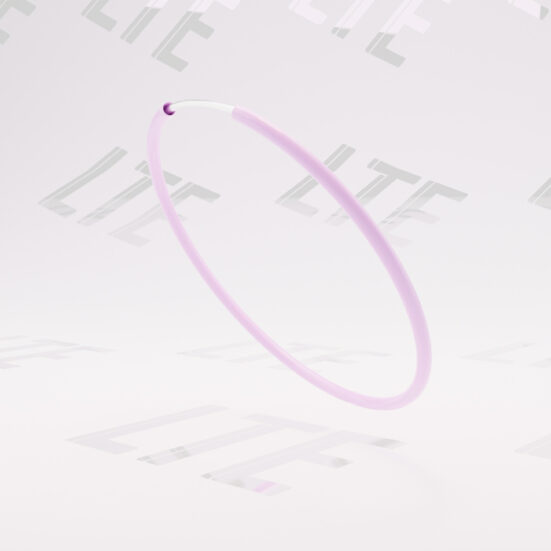 So if you have pierced ears, you cannot go wrong with all the closing types mentioned above.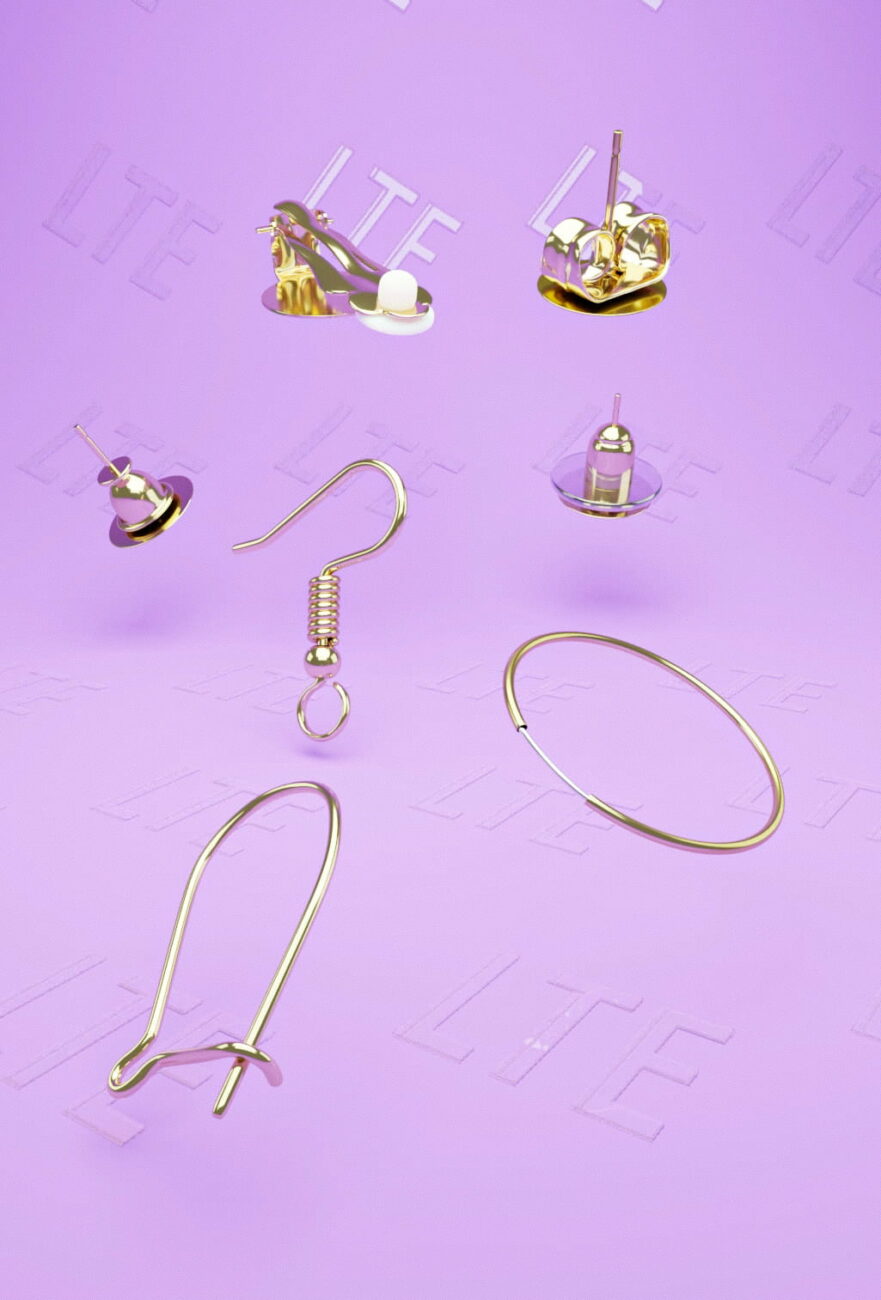 Overview of all closing types: kidney, endless, fishhook, three types of push-back closings and clip closing.
2. Closings for non-pierced ears
In this category, the following closings types are clip-on closing and friction closing. For these types, there is no need for having pierced earlobes.
Clip-on closing
This type consists of a hinging mechanism. It clamps itself on your ear by applying a little bit of pressure on both sides of the earlobe.
A clip-on closing is also under different names, such as clasp-closing or latch closing.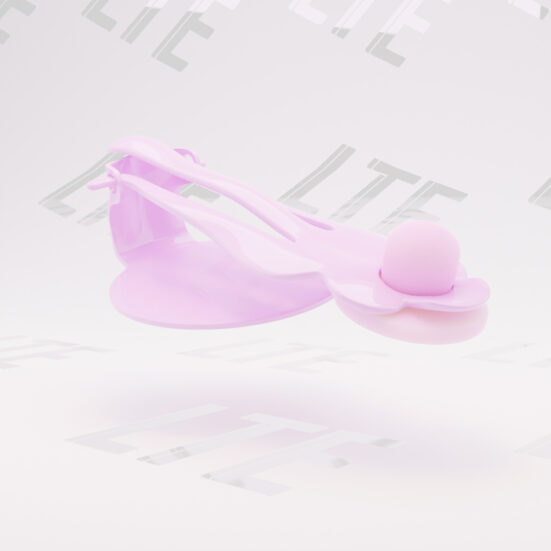 Friction closing
This type is in principle almost the same as a clip-on closing. However, it is a type that you won't see that often (e.g. Noahan & Fireen earrings). It uses uses a rubber ring, which has an opening.
By pulling apart this opening, and placing it on the earlobe, it clamps itself snug like a clip-on would do.
Due to this unique design, it has a very clean look, like an endless closure.
Note: on the product pages of earrings with a friction closing, we refer to it as a clip-on closing since the principle is the same.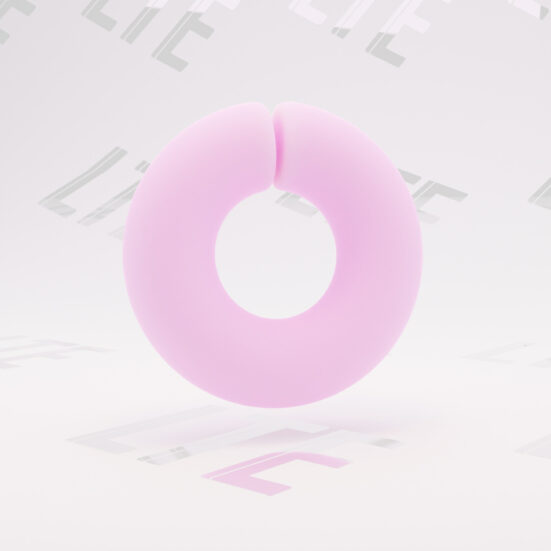 Now that is sorted, the question remains: which type of closing should you choose, or is right? To answer this, we approach this question from our own extensive experience.
The right closing for the right earring
It all depends on the design of the earring. And by design, we mean dimensions. If an earring is big e.g., our Soula studs or Apollo earrings, a push-back closing is not going to hold the earring the way it should. Since the stalk of a push-back closing is relatively thin.
That in combination with the small surface area of the end-stopper, it doesn't have what it takes to properly hold the earring. The earring will lean forward, or doesn't come to justice due to the fact it cannot be properly held in place.
For these kinds of earrings, we recommend going for a clip-on closing. A clip has per definition a larger surface area that comes into play to hold the earring better.
Are clip-on earrings comfortable?
Now some say clip earrings are less comfortable, due to the continuous pressure that is being applied to the earlobe. But that's something we can dismiss from our own experience. We would vouch for a clip-on over push-back anytime.
But in all fairness, if you have never worn clip earrings before, you do have to get used to them. But once you do, you will love them.
Adjusting clip-on pressure
Note that for some clip-on closings, you can adjust the pressure. To do this, you need to take apart the closing and bend the middle prawn of the latch inward or outwards. Inwards if you want to have more pressure, and outwards if you want to have less pressure.
But be careful, by over-bending this middle prawn, you can permanently damage the closing.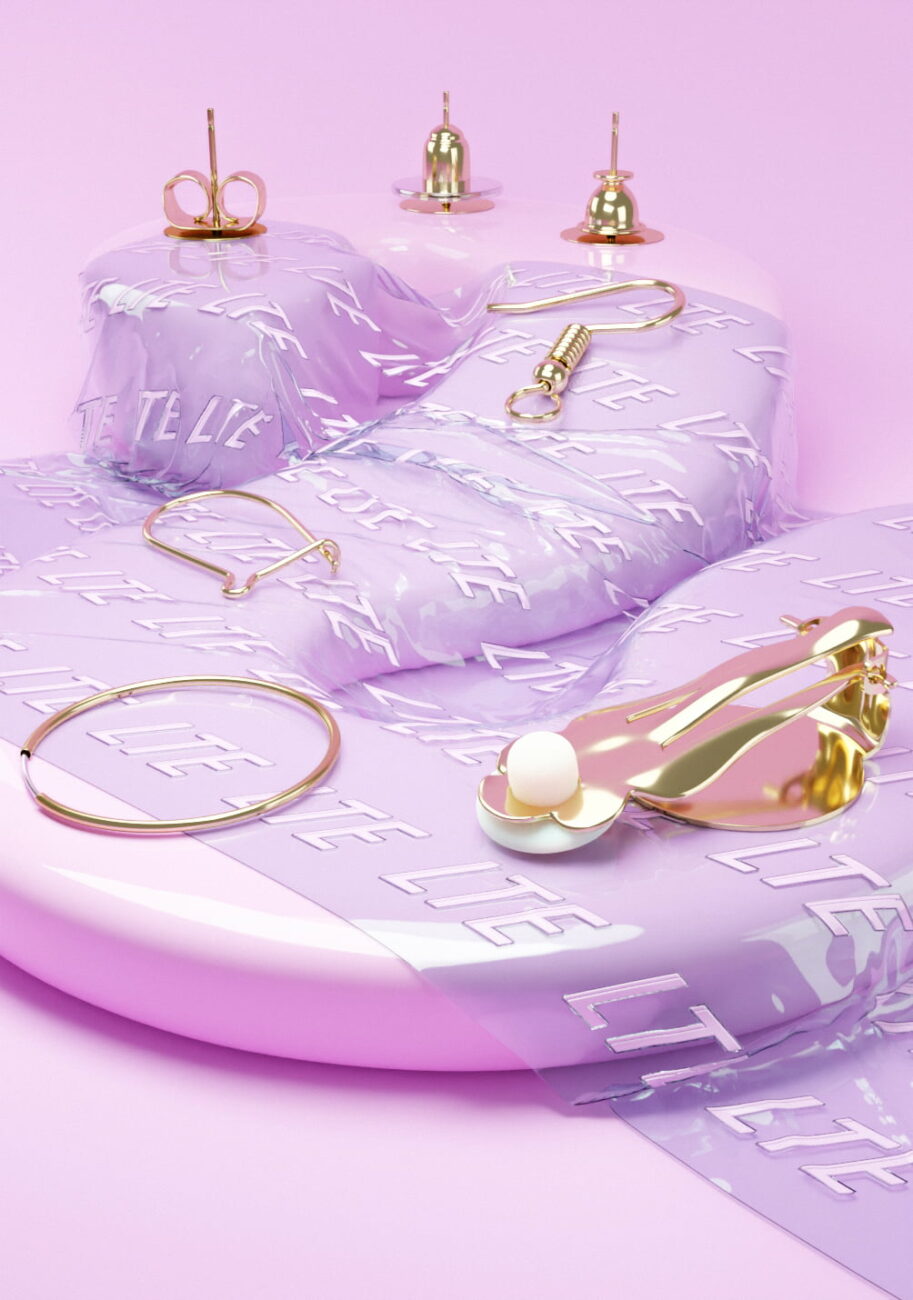 From top left to right: three types of push-back, fishhook, kidney, endless and clip-on closing.
Do clip-on earring slip'n slide?
In some cases, this is true, and that might be a good thing. Imagine when you wear a heavy or large earring. Would you rather it be able to slide around when dancing, or be stuck on your ear? And tugging continuously on your pierced earlobe? If it is up to us, we would recommend going for a clip-on solely for this reason.
So in general, when you have a push-back or clip-on closing, there will be no significant difference between the two.
Yet, if you end up at a party and you can't withhold yourself from starting to headbang to that one favorite track, yep, they can fall off.
When to choose clip-on?
For some of our earrings, you can select your preferred closing type. Although it is still entirely up to you, we would use the following as our rule of thumb: when wearing statement, larger or heavier earrings, go for clip-on closings. But if you feel more comfortable with a push-back, go for those!
So, what now?
In the end, it all comes down to what you feel comfortable with. Don't want to risk losing an earring, go for a push-back closing. Feeling like the earring needs to fit flawless with your outfit, go for a clip-on.
But now you know all the differences and why one might be better for you than the other.
Still not sure which one is right for you, do not hesitate to contact us! We are always happy to help and make sure you will rock whatever you choose to wear.
Want to read more? Go check out our Magazine or follow us on our social media for updates, collabs, outfits and more.